Healing Hands Foundation | Non-Profit
We're empowering people worldwide to make positive sustainable change.
From the very beginning, doTERRA® Founding Executives had the vision of "bringing healing and hope to the world through providing global communities with the tools needed to become self-reliant - empowering individuals and changing lives." Their desire and commitment to "establish a pattern of giving" carries forward.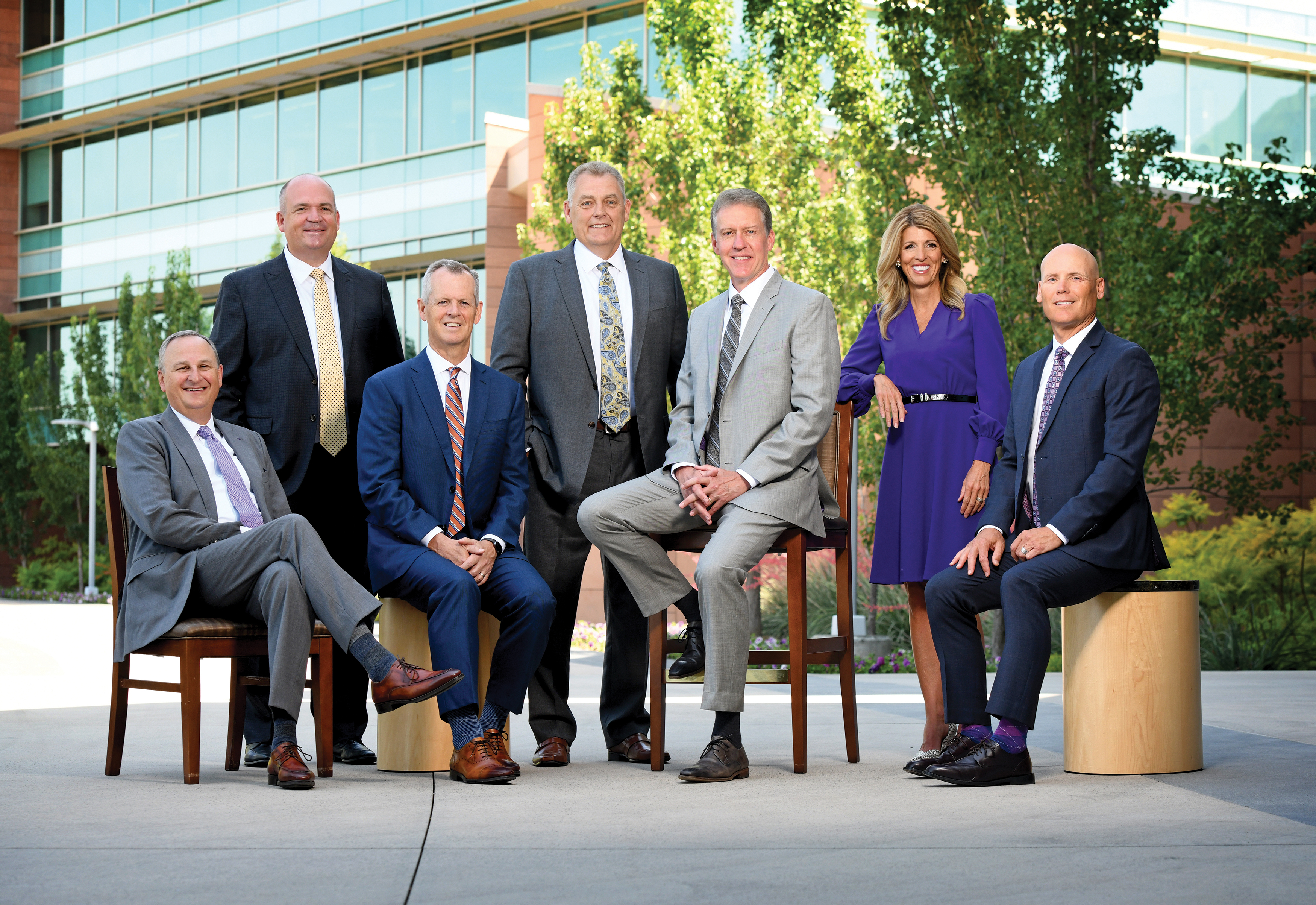 "The culture of doTERRA really begins through the desire to give, help, liberate and empower others through the doTERRA Healing Hands Foundation."
Mark Wolfert, doTERRA Founding Executive
We're financially responsible
We are a registered U.S. 501(c)3 nonprofit. The Foundation is affiliated with doTERRA International, which provides significant financial support.
View our annual reports
100% of donations go to aid
This is possible because doTERRA International generously donates all the overhead and administrative costs of the Foundation. Your donations really do make a difference.
Empower by donating
We produce results
We work together with humanitarian partners and our Wellness Advocates to create a larger impact.
How we empower
doTERRA® has carried the culture of the dōTERRA Healing Hands Foundation around the globe by supporting and encouraging numerous projects, programs, and initiatives.
doTERRA Healing Hands Foundation Timeline
June 2010
Beginning of the doTERRA Healing Hands Foundation. 
October 2011
doTERRA SPA Rose Hand Lotion released with 100% of sales donated to the doTERRA Healing Hands Foundation.
June 2012
doTERRA Healing Hands Foundation receives United States 501(c)(3) nonprofit status.
July 2013
First annual service expedition, Huehetenago, Guatemala.
October 2013
First Wellness Advocate projects receive donations from the doTERRA Healing Hands.
November 2013
doTERRAA Healing Hands Foundation donates to first emergency relief project – sending aid to the Philippines in the wake of Typhoon Haiyan.
July 2014
First doTERRA Healing Hands Foundation and Cō-Impact Sourcing® project, supplying school furniture and drilling wells in Haiti.
December 2014
doTERRA Healing Hands Foundation breaks $1 million in annual donations received.

January 2015
Wellness Advocate Matching program is established.
April. 2015
doTERRA Healing Hands Foundation partners with Days for Girls International.
May 2015
doTERRA Healing Hands Foundation engages with Wellness Advocates to raise and donate over $636k for earthquake relief efforts in Nepal.

August 2016
CHOICE Humanitarian, Cō-Impact Sourcing, and doTERRA Healing Hands Foundation complete first two earthquake-resilient schools in Nepal after 2015 earthquakes.
September 2016
dōTERRA Hope® blend is introduced.
May 2017
72-hour emergency relief hygiene kits are available for Wellness Advocate purchase and distribution.
September 2017
doTERRA Healing Hands Foundation breaks Guinness World Record™ with Days for Girls for "Most Personal Hygiene Kits Assembled in One Hour" – 5,110 kits in 36 minutes and 41 seconds.
May 2018
100th Wellness Advocate project receives matching funding from the doTERRA Healing Hands Foundation.
September 2018
Partnerships with 3Strands Global and Rapha International are announced.
December 2019
Over $1 million donated to Wellness Advocate matching projects in one calendar year.
January 2020
A total of 100,000 72-hour Emergency Hygiene kits distributed to disaster zones in the US and around the world.
March 2020
EngageInGood campaign launches, encouraging Wellness Advocates to get involved in their local communities.
June 2020
doTERRA Healing Hands Foundation celebrates 10 years of promoting positive and sustainable change!
The Future!
What impact can we create together?

Donations and Product Purchases
What are the doTERRA products I can buy that support humanitarian causes?